Voetbal om meisjes op school te houden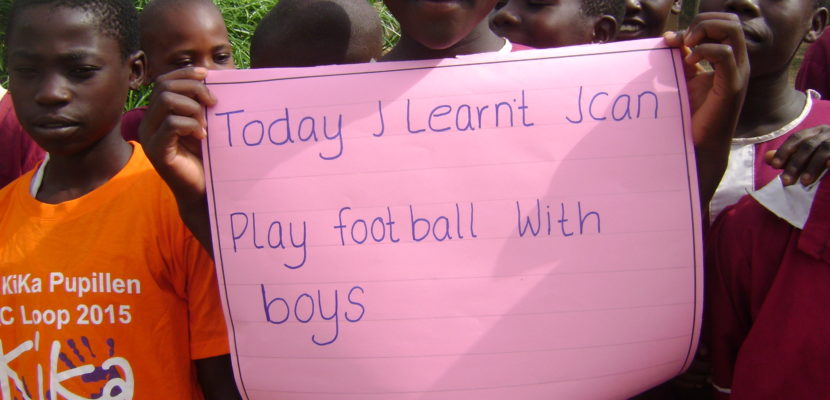 The Umbrella of Hope Foundation is een project begonnen waarbij meisjes uit kansarme gemeenschappen centraal staan. Deze meisjes worden begeleid door een mentor. De mentoren pakken de problemen die tienermeisjes in het onderwijs ervaren en bieden hen empowerment.
Dit project gebruikt voetbal als een middel om uit te reiken naar deze meisjes, het omvat clubs meisjes in scholen om bewustzijn te creëren over de kwesties die binnen hun opleiding in het bijzonder van invloed zijn. Dit project gebruikt de extra vrije tijd van de tienermeisjes en dit verminderd de neiging van tienerzwangerschappen. Het is bedoeld om hun vertrouwen te bouwen, te motiveren en de skills te geven om een beroep te vinden in een werkveld die vooral door mannen wordt gedomineerd.