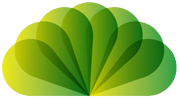 Girl's Education
Invest in Girls Today
The Umbrella of Hope envisions a future in which every girl gets a healthy start, the opportunity to learn and protection from harm. In most parts of rural Uganda, girls miss out on school, become child brides and are denied the most basic of health services. Girls deserve to be empowered, and make their own choices in life. Girls' education is key in keeping girls on the path to success. We all succeed when girls are given the opportunities to succeed. Join the conversation and empower girls with #Hope.
Reasons to Invest
Girls are almost 3 times more likely to not go to school than boys
Every year of schooling increases a girl's earning power up to 25%
Girls are 6 times less likely to become child brides when they stay in school
Give the Gift of Education
Educate a girl today and she can succeed as a woman tomorrow. For just $70, a girl can receive the books, learning materials and schooling needed to grow and flourish. The results are life changing.
Give Them a Brighter Future
We work in the poorest and most vulnerable communities in Uganda- saving one child at a time. Help give girls and boys the opportunity to grow up happy and healthy in Uganda
A Girl Like Milly
Milly aged 15 had her dream of becoming a teacher crash when she gave birth at the age of 13 years. Milly had to drop out of school after being told that she should get married. However, Milly wants to pursue her dream of becoming a teacher and also change the perception of her community towards girls.
You can help girls like Milly avoid early pregnancy and marriage by keeping them in school. Help sponsor a girl-child today.