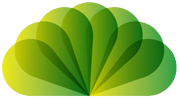 Education
In the words of their mother:
"These donations came at such a right time, after losing my husband to HIV/AIDs I didn't know how was going to manage feeding my two sons, and I was worried if they would ever go to school" she goes on to say "My children can now go school every day, they have new school uniform, shoes, books and even eat school. I am so happy"
Each year our social workers identify orphans and vulnerable children in the community who qualify for a scholarship to attend primary school. This program originated out of a desire to educate and support children in a loving home environment without isolating them in an "orphanage." We intermix these children with all the other children from the community, keeping them anonymous so they can go to school with dignity. We encourage their guardians to take part in the children's lives while they are at school and provide financially what they are able for their education. Our social workers also implement programs to improve the quality of life for the families of our supported children. After primary school, The Umbrella of Hope continues to support these children in vocational skills training. Read More about our Projects.