Awarded Quality Mark for Voluntary Organizations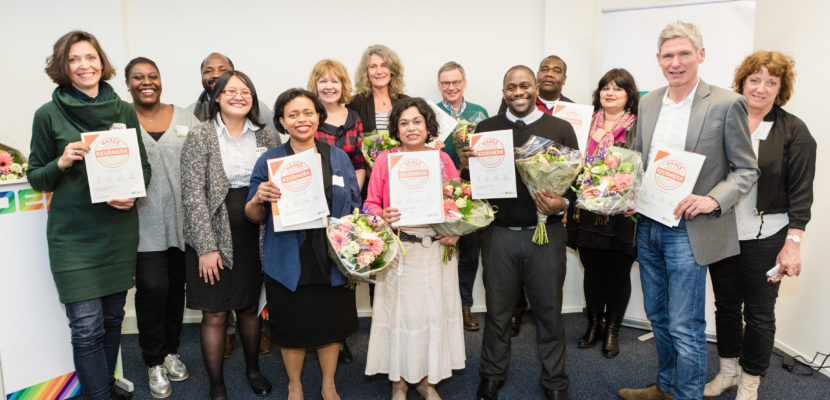 On March 13, 2017 The Umbrella of Hope Foundation was among the first 7 organisations to be awarded the Hague Quality Mark for Voluntary Organisations (HKV) in the city of The Hague.
"In three months we went from a single contract for volunteers to a comprehensive policy and an adjustment on our website," said the Director of Umbrella of Hope Foundation Netherlands. This is a valuable process for organizations and a guarantee for the volunteers that they are in good hands. The award is only given after a mystery guest or test volunteer has tested the organisation. He or she verifies that the policy is not just a piece of paper, but also applied in practice. The Umbrella of Hope Foundation is one of the first organisations in The Hague to receive this prestigious award.
Read More here: http://pepdenhaag.nl/nieuws/haags-keurmerk-frisse-stempel-op-vrijwilligersbeleid
Photo credit: Michel Heerkens