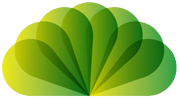 Our Story

The Umbrella of Hope was founded by a young distinguished Ugandan in 2007 in response to the suffering he went through to gain access to education in one of the most isolated and underprivileged communities in Uganda.
The founder experienced first hand the difficulties in getting a good education and the struggles that communities face without support and education.
"I have a passion to change my community in Uganda and I believe this can be done by providing the necessary education, skills and knowledge to the most disadvantaged communities. I grew up in such a community where it was hard to go to school, to get clean water and also to afford a meal.
But as a strong Christian, I believe that where there is a need, those who are able to should take action. Action is what The Umbrella of Hope is all about. I made a promise that I would do everything in my means to enable children to go to school, youths to acquire skills and communities to transform for the better.
Every child, no matter how poor, deserves the right to an education and good health. Through our hardworking teams on the ground, we are making that happen. Our delivery is quick, cost-effective, and sensitive to the local environment. Our impact is long lasting.
According to the founder "Our aims are ambitious and I believe that with the right support we can spread our work to other communities that are in urgent need of this support. Over the past few years, a growing body of generous donors has made it possible for us to change the lives of underprivileged people in Uganda. This alone has made me optimistic about the future."
You can also make a difference by helping a rural community in Uganda today for a better tomorrow.
Donate to our cause or volunteer your skills.
Why Uganda?
As well as our founder's association with Uganda and especially the rural communities, we recognize that Uganda is a country that is in desperate need of the type of support we offer:
9% of homes are child-headed households in rural areas.
67% of Ugandans are living in poverty ($1.20-2.40 per day).
27% of adults are illiterate, most of who are women.
Has a primary school drop out rate of 68.2%.