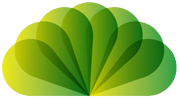 Mission & Vision

Our goal
To structurally improve and increase access to basic social and economic livelihoods of people in marginalized communities.
Mission
The Umbrella of Hope is run and led by community members for community members. We aim to empower the local community by providing resources to support them in education, health care and livelihood choices. Community members identify the most pressing needs and we provide support to help meet these needs.
We will continue to provide a ground presence deep in rural and remote communities in Uganda.
Vision
To see rural communities in Uganda develop using sustainable solutions that give hope and dignity to the most vulnerable.
Our Founder, Michael, has experienced first-hand the hardships of trying to get an education in rural Uganda, and it is our collective vision that other children, young people and women do not face these hardships. Because we believe that education is the key to overcoming poverty, we want to achieve an equitable and sustainable future through education. We will continue to provide an on-the-ground presence in rural and remote communities where education and health services are hard to access.
Our core values:
Honesty and integrity.
Hard work, going the extra mile and team work
Respect for diversity.
Fairness, Equity and Justice
Solidarity with the poor.
Respect for the rights of children